Dried fruits, nuts,
seeds & spices


directly from the producer to you
Discover our new packaged range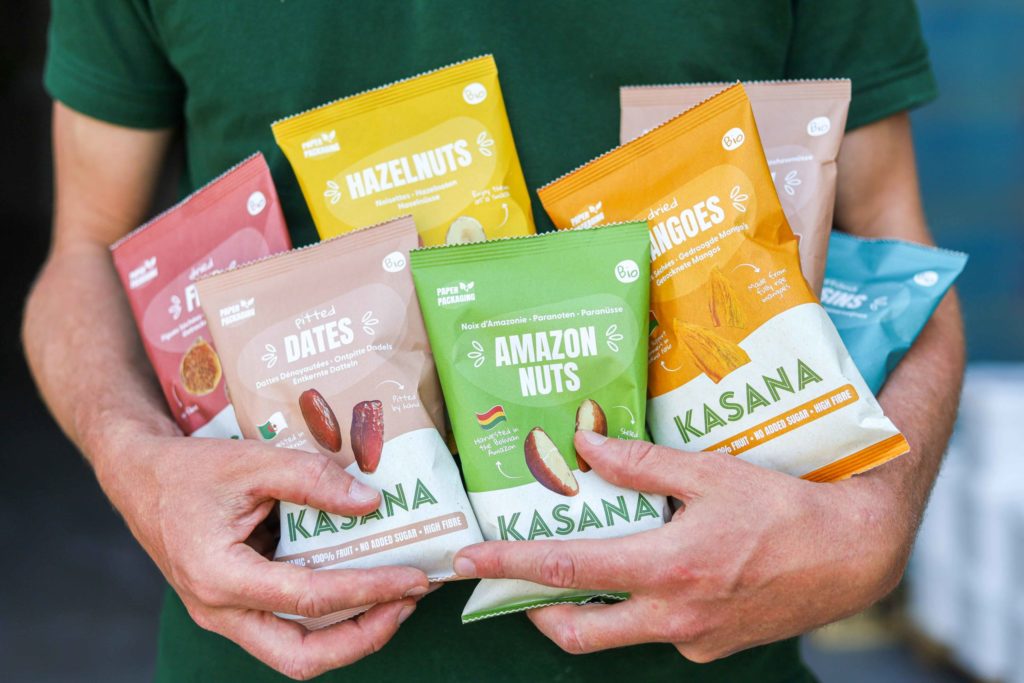 Explore our selection of nuts & dried fruits, thoughtfully packaged in environmentally friendly, recyclable paper.
With a variety of 25 responsibly sourced options, our collection proudly highlights our sustainable supply chains and honors the dedication of our producers.
At KASANA, we directly import organic dry products from producers, embracing fair trade principles and sustainable agricultural practices.
Our mission is to foster a direct connection between producers and consumers, eliminating unnecessary intermediaries. By doing so, we ensure the highest quality of our products, while providing fair and consistent compensation to the producers. Additionally, we strive to create value and generate employment opportunities in remote rural areas.
By choosing KASANA, you support a passionate company that combines its love for food with an unwavering commitment to sustainability.