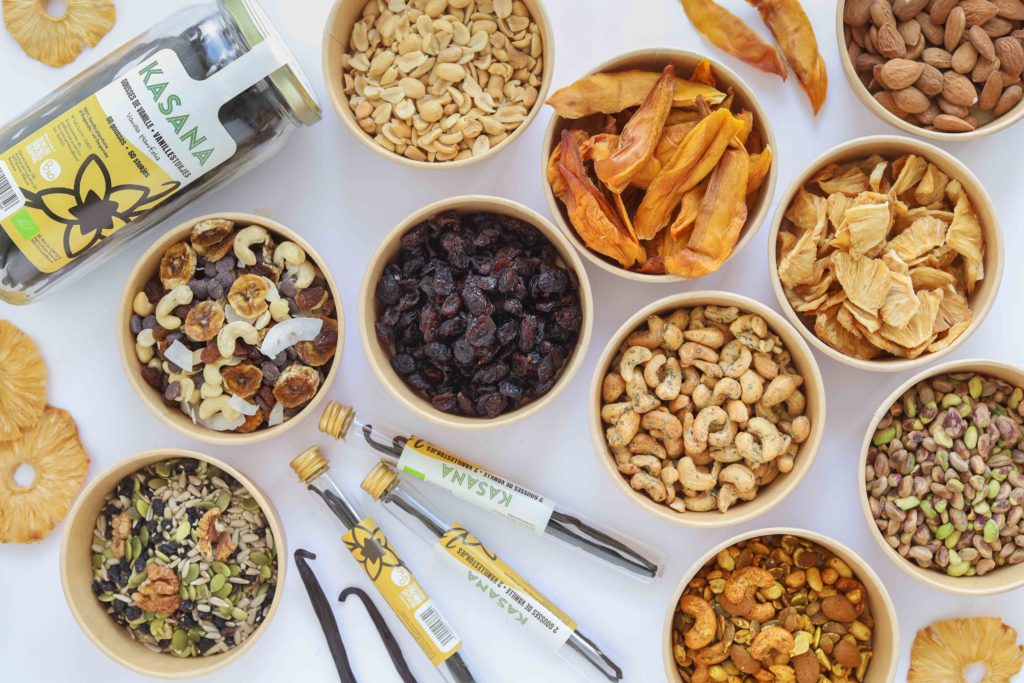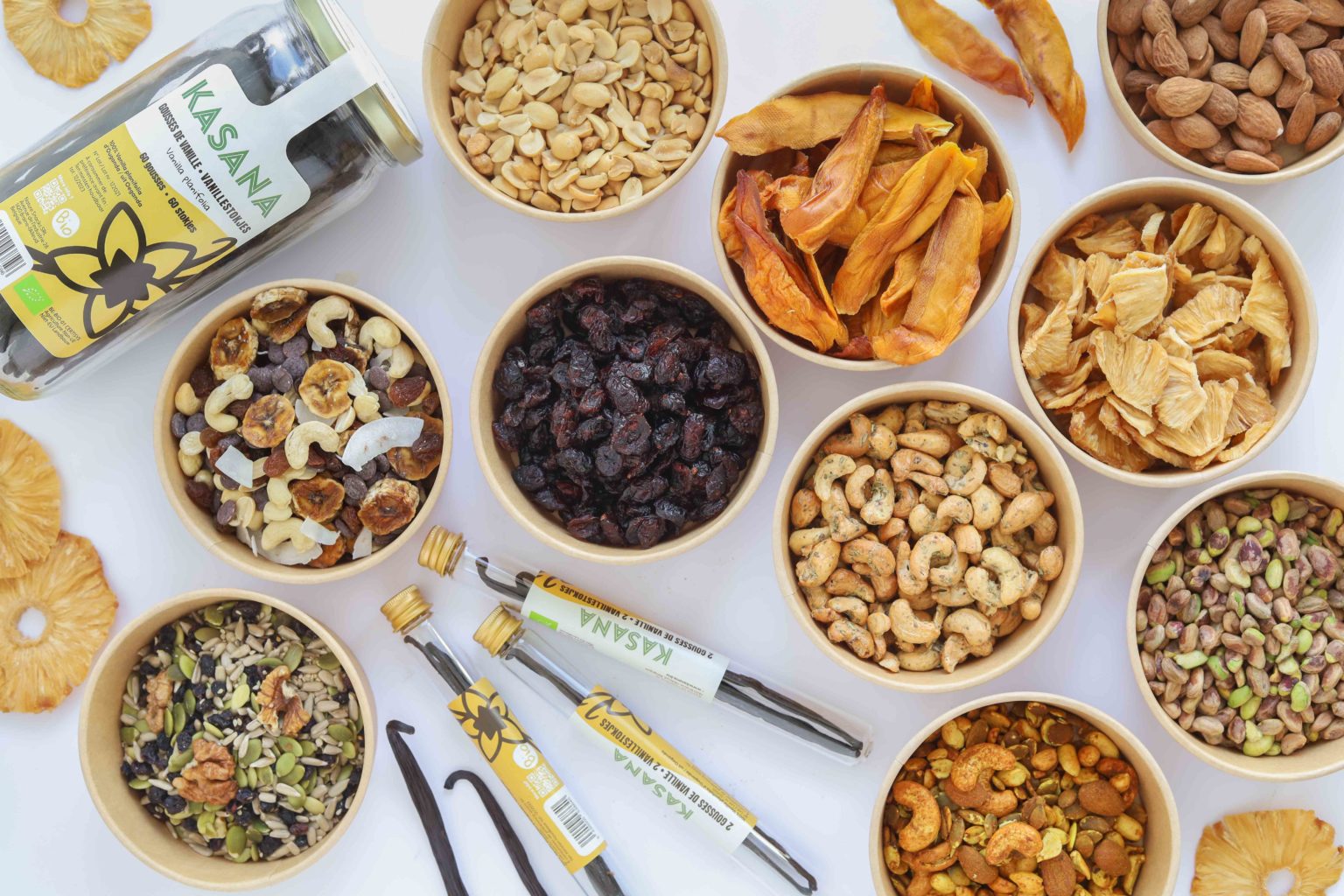 Our offer for professionals
Do you want to buy dried fruits or vanilla for your bulk grocery shop? Are you a distributor or a shop manager and would you like to offer our dry products to your customers? Do not hesitate to share with us your needs and projects, we will be happy to offer you adapted solutions.

Discover all KASANA dry products and our partner agricultural supply chains in our catalogue.

Would you like to communicate about KASANA ?
Do you want to communicate on our products or on our sustainable agricultural supply chains? We thank you for that! To help you, we are providing you with our supply chain presentation sheets as well as our logo and some visuals.

Any further questions? Do not hesitate to contact us!
Subscribe to our newsletter :