Our organic nuts and seeds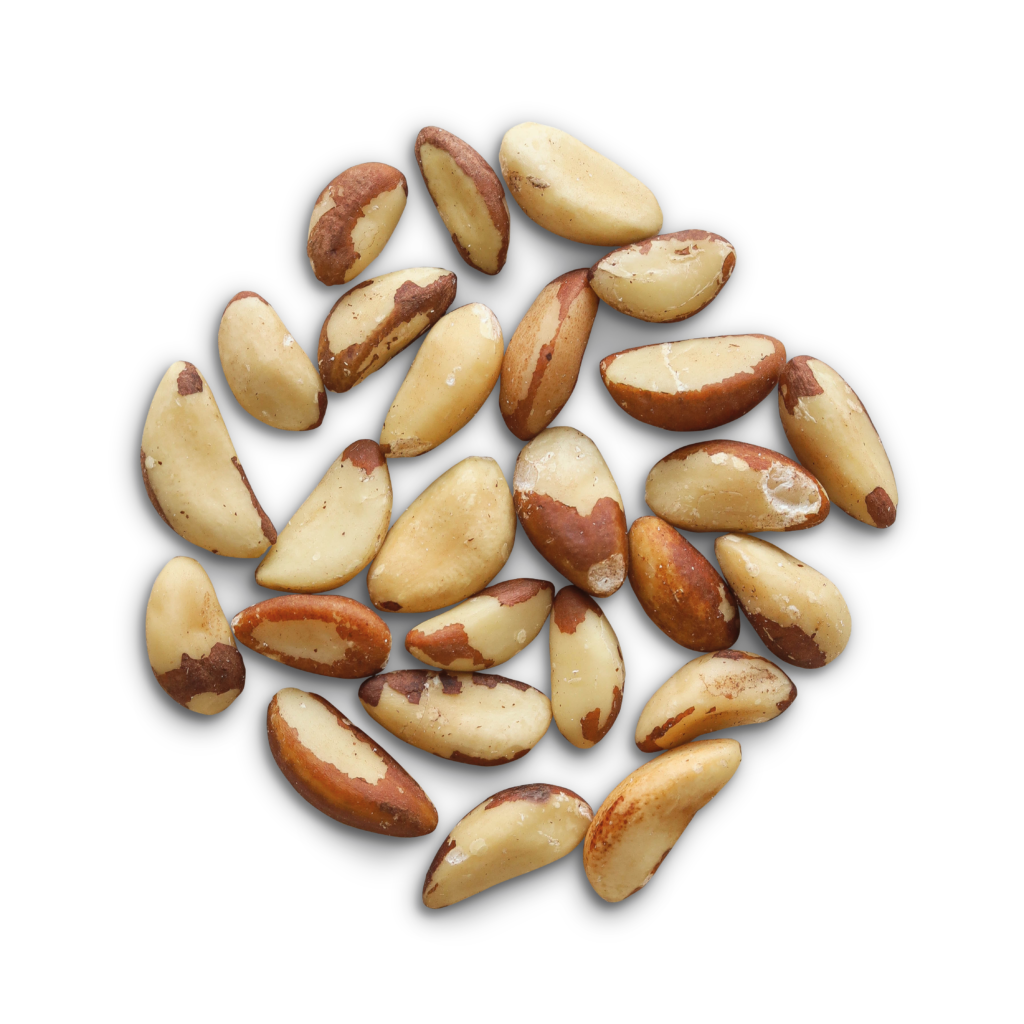 Did you know that 80% of the Brazil nuts come from Bolivia?
Our nuts are harvested in the wild, at the foot of century-old trees, in the heart of the Bolivian Amazon. They are shelled by hand, which allows us to support the artisanal work and to preserve the employment of dozens of Bolivian families.
It is to value this work and this origin that they are named "Amazon nuts".
Our Amazon nuts are available in bulk.
100% Brazil nuts*. *From Non-EU organic farming (Certified by CERTISYS BE-BIO-01).
May contain traces of other nuts, peanuts, gluten and sesame.
Average nutritional values per 100g
Energy
744 kcal / 2898 kJ
Fat of which saturates
66,1 g
16 g
Carbohydrates of which sugars
6,2 g
2,3 g
Fiber
Protein
16,9 g
Salt
0,01 g