Our nuts & dried fruits mixes
Organic Banana & Chocolate Mix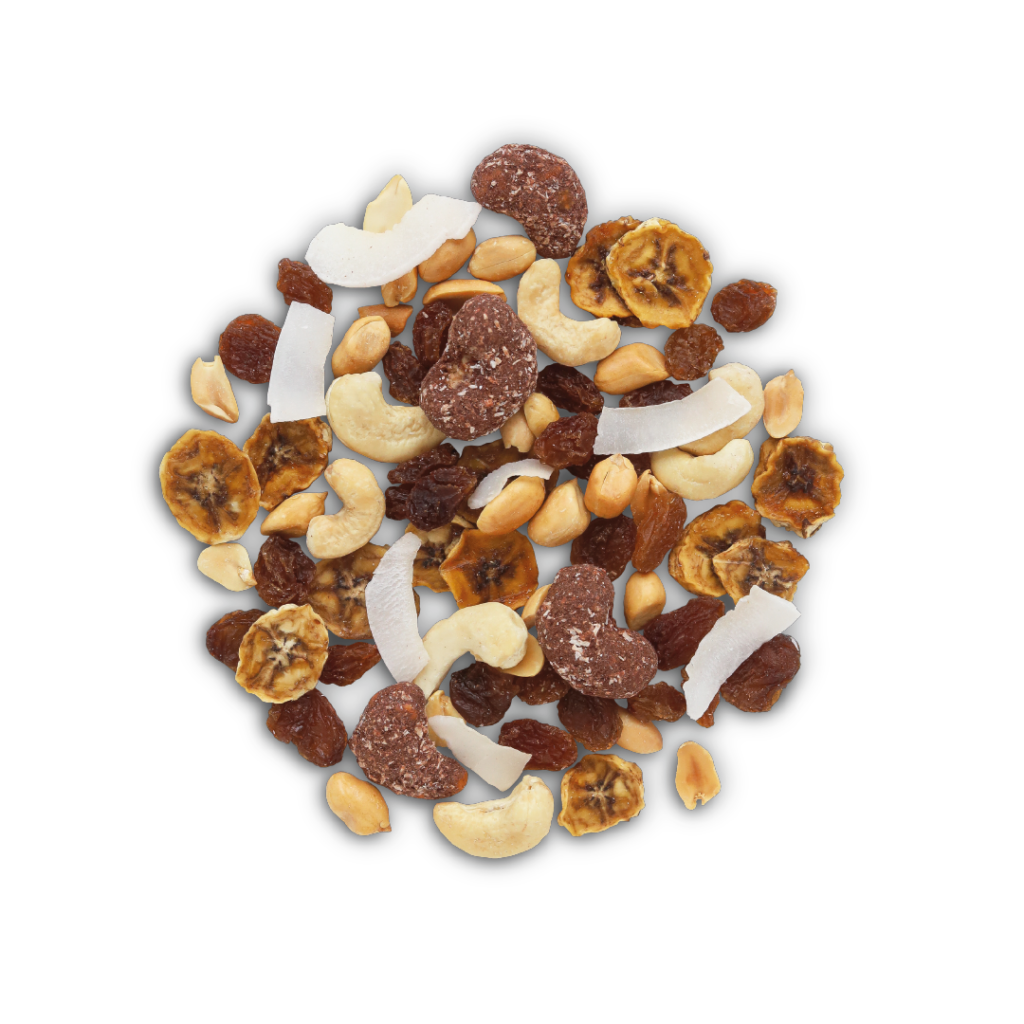 Discover our "Banana & Chocolate" mix, an incredibly tasty nuts and dried fruits blend made with Cavendish banana slices, coconut chips, plain and chocolate-covered cashews, peanuts and raisins.
In this mix, we use cashews from our sustainable chain in Burkina Faso. And for even more deliciousness, we have partnered with Nao, a Belgian manufacturer of "Bean to Bar" chocolate, to coat them with a delicious layer of chocolate and coconut.
All our ingredients are organic and 100% natural.
Our organic Banana & Chocolate mix is available in bulk.
Dried bananas*, sultanas*, peanuts*, cashews*, dark chocolate cashews*, coconut chips*.
*From non-EU organic farming (Certified by CERTISYS BE-BIO-01)
Average nutitional values per 100g
Energy
450 kcal / 1891 kJ
Fat
of which saturates
22,5 g
8,4 g
Carbohydrates
of which sugars
53,8 g
43,8 g
Fiber
6 g
Protein
8,5 g
Salt
0,03 g
Other products that might interest you...