Organic Vostizza Currants PDO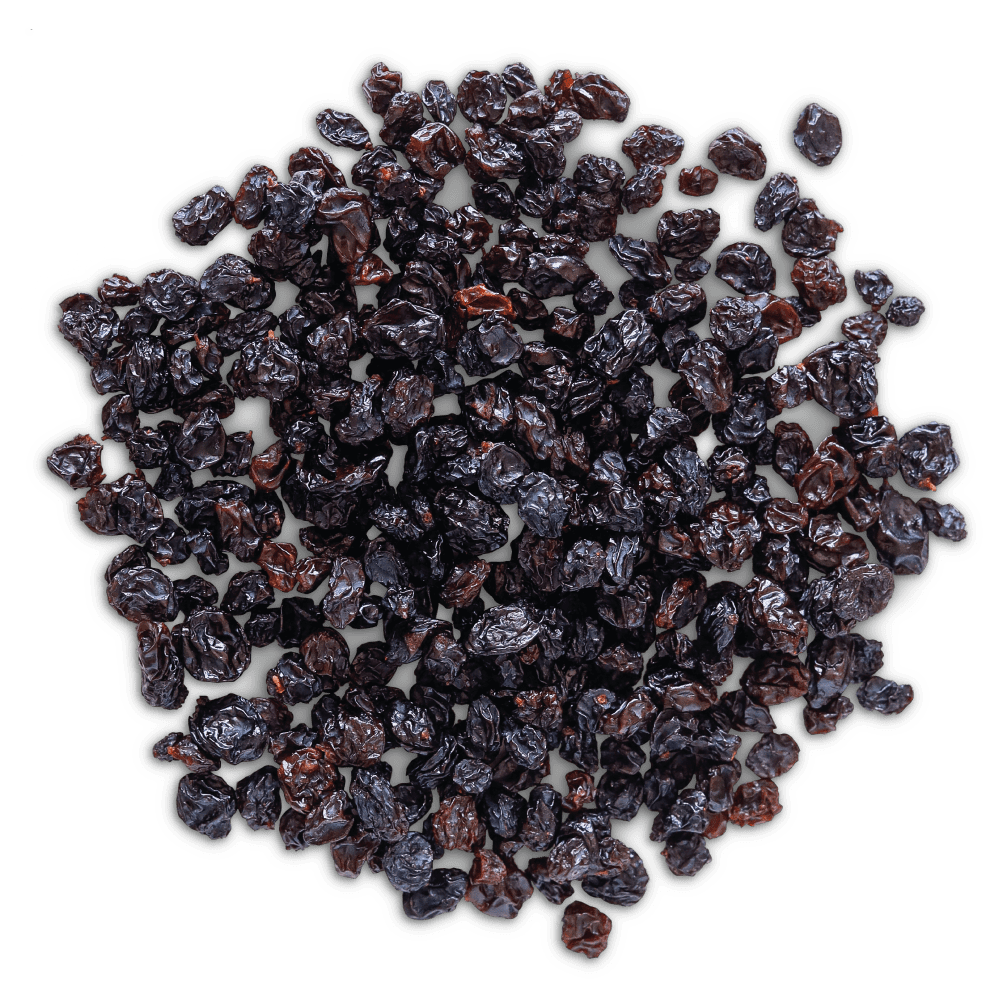 Our organic Vostizza currants (PDO) are harvested on the mountain slopes of the Aigio region, in Greece. They are produced from "Vostizza" grapes, a variety considered to be the highest quality currant and recognized worldwide for its unique flavors. After harvesting, the grapes are sun-dried by local producers in a 100% natural way.
Our organic Vostizza currants PDO are free of sugar, sulfites or any other additives. Appreciated for their soft texture and intense fruity flavors, they can be enjoyed as a snack or used as an ingredient in baking recipes.
Our organic Vostizza currants PDO are available in bulk.
100% Vostizza currants DPO*. *From EU organic farming (Certified by CERTISYS BE-BIO-01).
Average nutritional values per 100g
Energy
320 kcal / 1356 kJ
Fat

of which saturates

0 g
0 g
Carbohydrates
of which sugars
73 g
72 g
Fiber
6,8 g
Protein
2,9 g
Salt
0,002 g
Our organic Vostizza currants PDO are appreciated for their soft texture. They can be eaten as a snack or to garnish a salad, a yogurt,…
They are also an ideal ingredient for baking recipes due to their high capacity of liquid absorption.
To rehydrate them, simply soak them in cold water for a few hours.