Organic vanilla for professionals
KASANA imports organic Gourmet vanilla directly from the producer. This allows us to guarantee an optimal traceability but also to offer our customers a product of the best quality at a constant price. A great asset for professionals who are looking for the best products and care about the origin of their ingredients!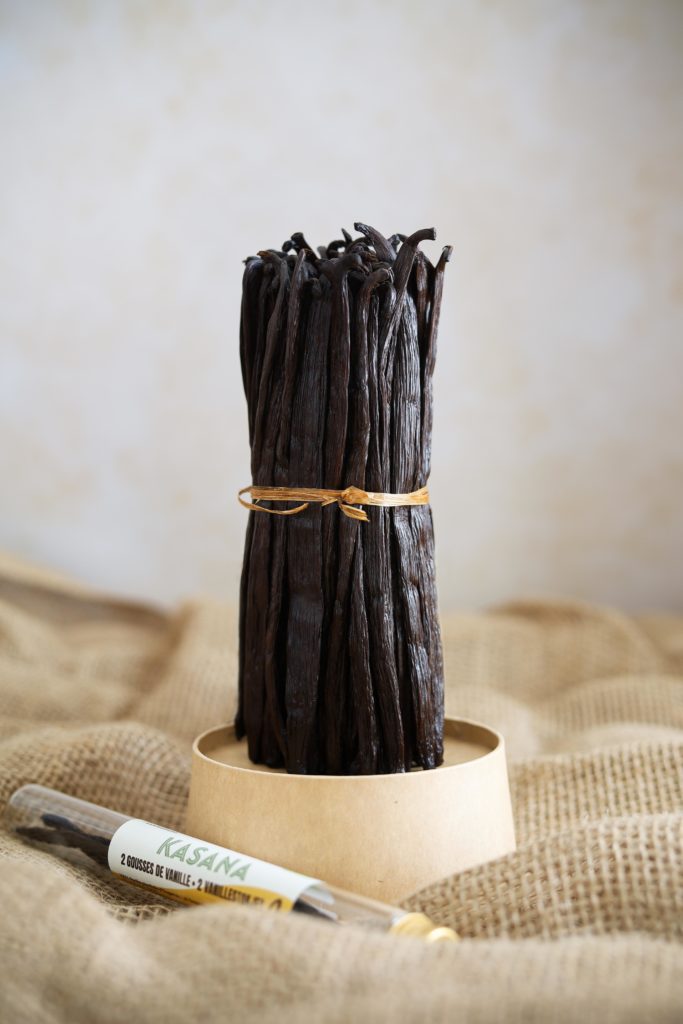 Gourmets' favorite variety
KASANA organic vanilla comes from Uganda. The beans are of the Vanilla Planifolia variety (same as the Madagascar ones) and of black non-split – Gourmet quality.
Gourmet vanilla beans are particularly aromatic and rich in vanillin, which makes them a very popular variety with chefs and caterers looking for exceptional products.
Uganda vanilla is characterized by its dark brown to black color and its intense vanilla aromas. Its beans are slightly oily and have a flattened shape. They are suitable for both sweet and savory recipes.
Want to give it a try?
Sourced directly from the producer
The creation of our own organic vanilla supply chain allows us to offer a perfectly mastered product while having a positive impact on the environment and local communities.
We import our vanilla beans in direct partnership with the Amani Community Center. This cooperative located in Uganda includes a solar drying center, a training center and a nursery school. No less than 400 local producers are trained in solar drying, which allows them to enhance the value and quality of their product.
Our vanilla beans come from a controlled organic farming (CERTISYS BE-BIO-01).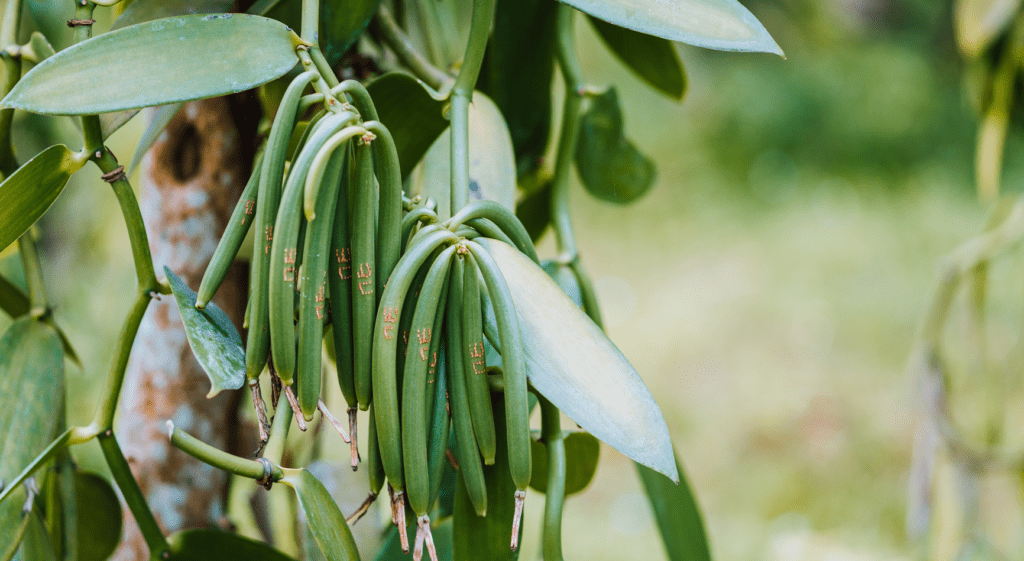 A packaging designed for professionals
Are you a chef or a caterer?
Our 60 pod jars will be perfect for your use:
✓ Easy to store
✓ Attractive pricing
✓ Great preservation
Do you own a store?
Discover our "store pack": a display of 12 tubes and its refill of 8×2 pods. This kit comes with flyers to highlight the producers to your customers.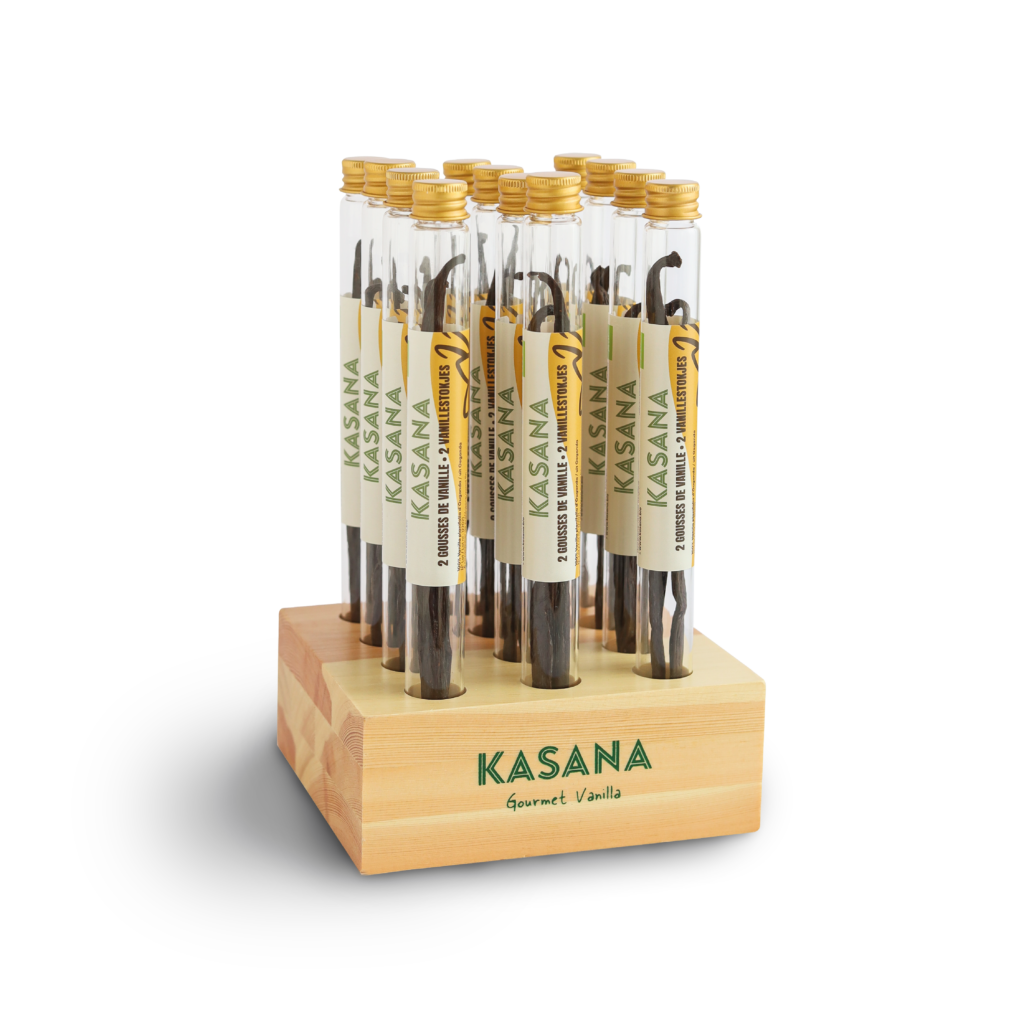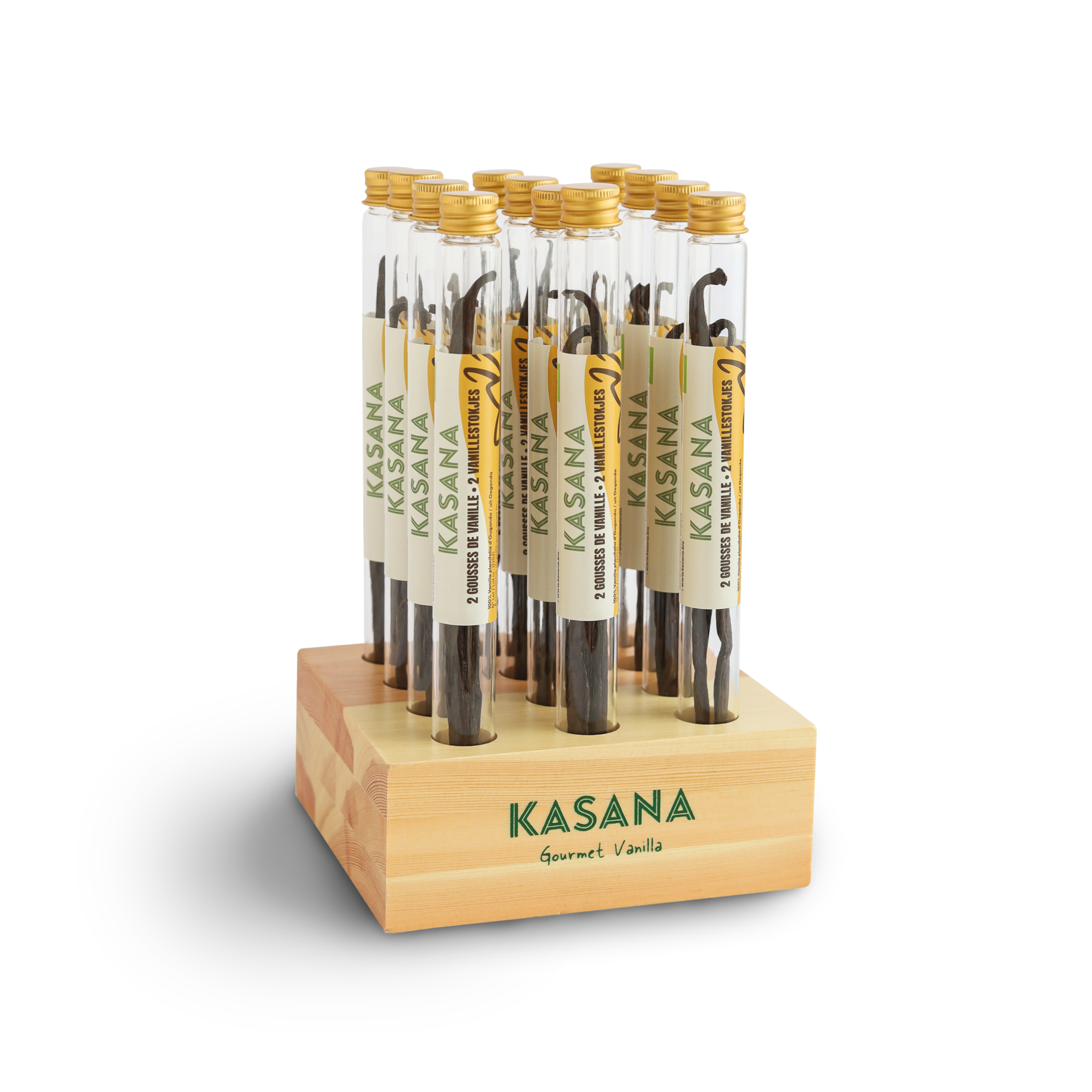 Do you have a private label project
Contact us to receive a customized offer! Packaging in bulk, in tubes or in jars… We are doing our best to meet your request!
Are you an individual customer?
Are you passionate about pastry and want to discover our vanilla? Visit our webshop for individuals (soon online).