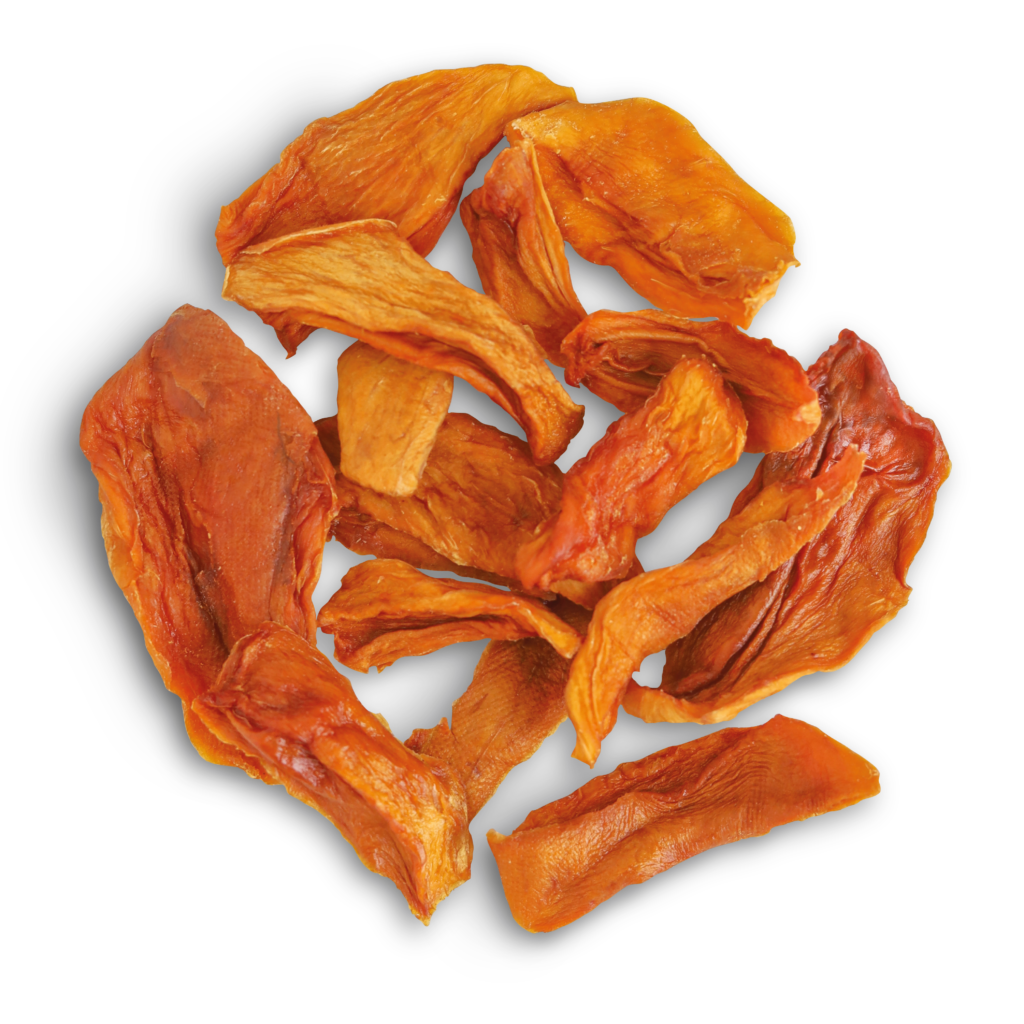 Did you know that drying mango prevents waste? During the peak season, mango production is so abundant in Burkina Faso that tons of fruit end up rotting at the foot of the trees. Thus, drying the fruits allows to postpone their expiration date by several months.
Our sustainable mango agricultural chain is developed in association with the Chouboupi cooperative. Located in the province of Kénédougou, in the west of Burkina Faso, this group gathers more than 120 mango producers.
Our organic dried mangoes are available in 125g bags or in bulk.
100% mangoes*. *From non-EU organic farming (Certified by CERTISYS BE-BIO-01)
Average nutitional values per 100g
Energy
333 kcal / 1392 kJ
Fat of which saturates
2,1 g
0,5 g
Carbohydrates of which sugars
72,3 g
46,4 g
Fiber
8,6 g
Protein
4,4 g
Salt
<0,0068 g